Due to the overwhelming demand for the Sierra REB line of two-ram balers and conveyors, Sierra International Machinery is officially heading into Phase 4 by adding a 24,000-square feet under hook expansion to their manufacturing facility in Jesup, Georgia. This expansion will allow Sierra the ability to increase production and meet the demand for the full Sierra product line. This will be the fourth expansion Sierra has added to its Georgia facility since it has opened in 2008.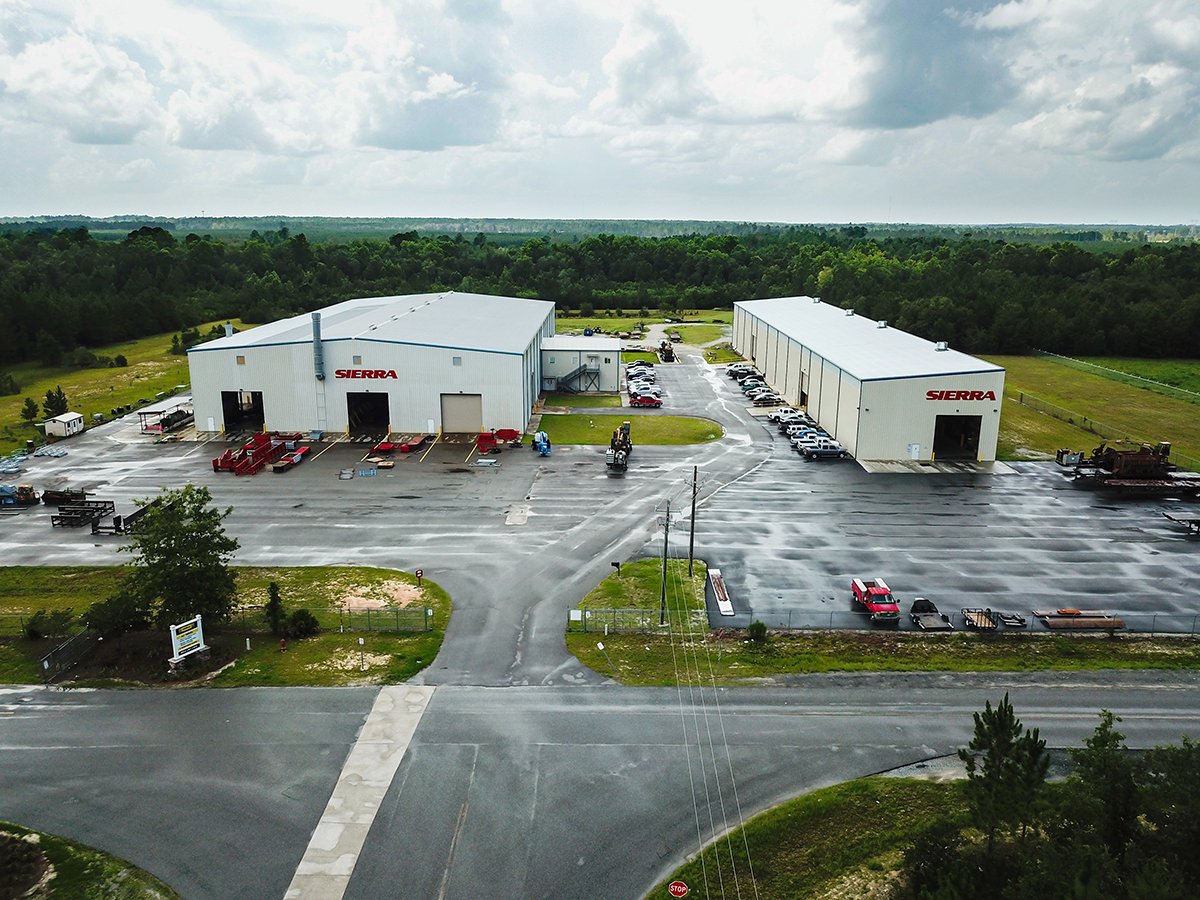 "I'm incredibly excited to be able to expand for our fourth time in Jesup, Georgia," says Sierra President and co-owner John Sacco. "The market acceptance of our machines has been so great that we need to increase our capacity to move more equipment through to be able to deliver on a more timely basis. The team at Sierra in Georgia has done incredible work of delivering quality products, top engineering, and it's time we expand again. We are blessed beyond."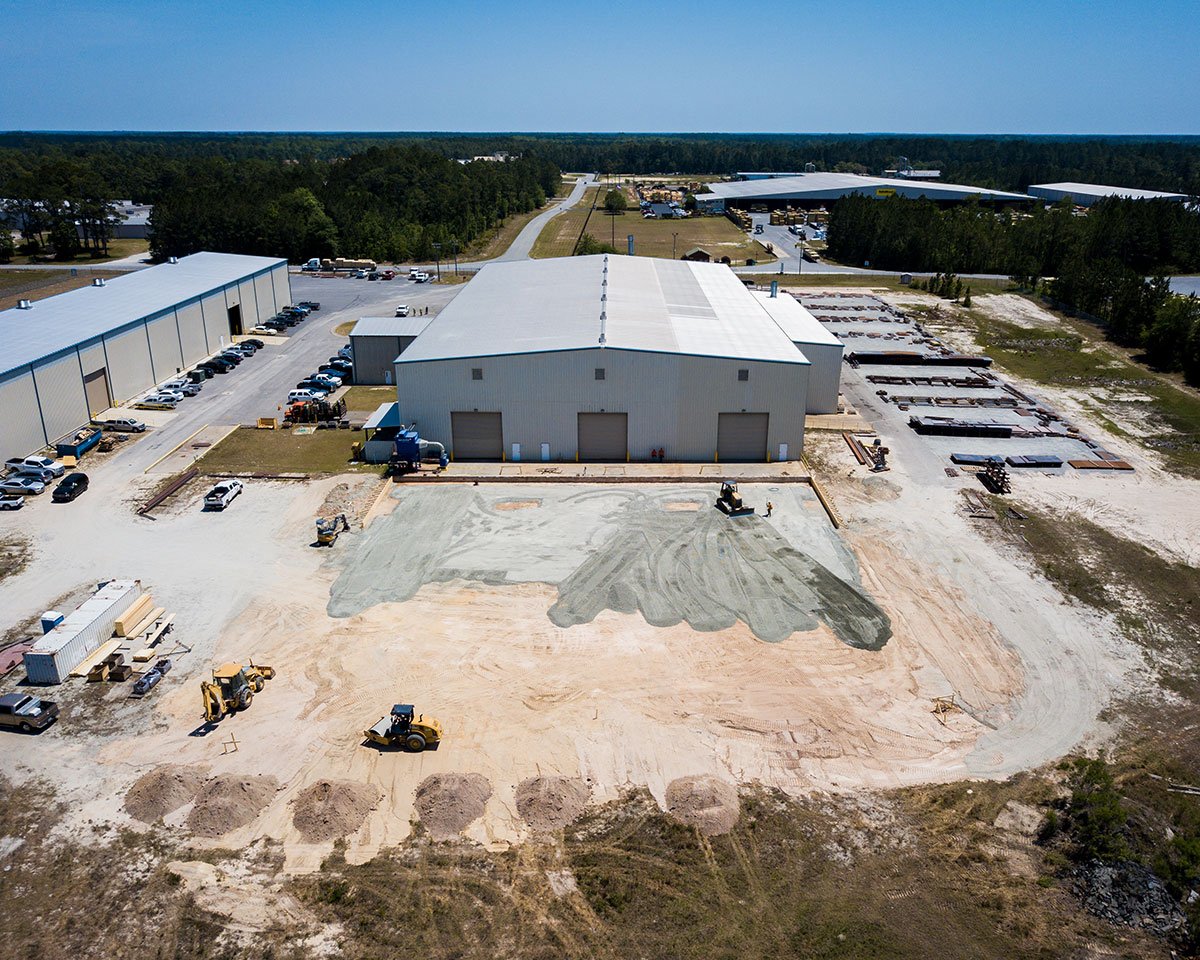 While every machine in the Sierra product line passes through the Georgia facility, every Sierra two-ram baler and conveyor is fully engineered, manufactured and assembled in Georgia. It is truly the birthplace of the Sierra two-ram balers, offering three different two-ram models and many conveyor models.
Once completed, Sierra's Georgia manufacturing facility will be 96,000 square feet with increased job opportunities in the Jesup, Georgia area.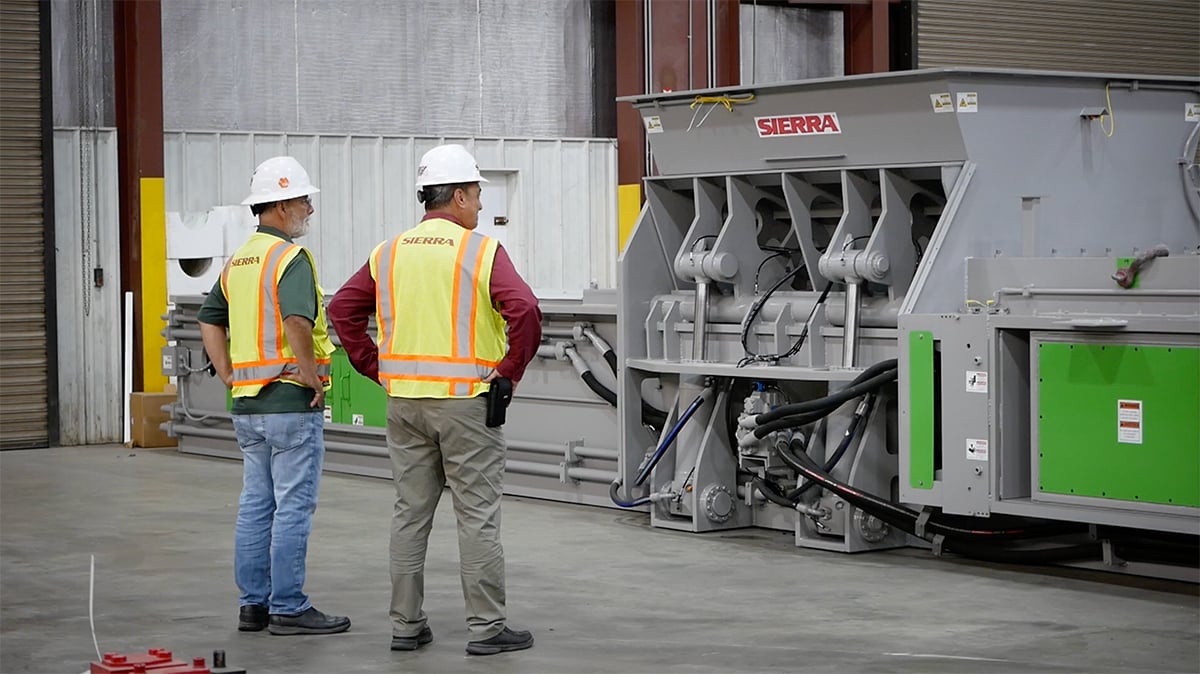 Take a walk through the factory with Emory Olds, General Manager of Jesup Manufacturing, and Jose Pereyra, Sierra General Sales Manager, as they discuss Sierra's growth over the years and expansion plans.